Plastic Lid Covers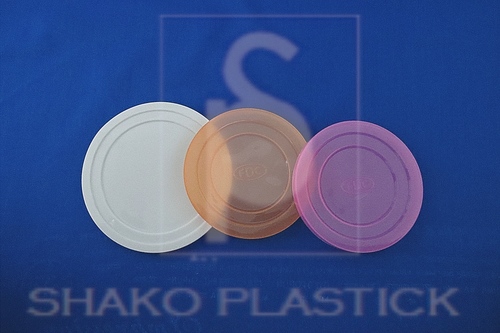 Plastic Lid Covers
Price And Quantity
Product Specifications
Plastic Lids

As per Client Requirement
Product Description
Used mainly as a cover for aluminium tins which are used for storing pharmaceutical and nutraceutical powder formulations. Sizes available - 85mm, 100mm & 140mm.Plastic lid covers are a type of lid made from plastic that are used to cover containers, such as bowls or pots, to keep the contents inside fresh and prevent spills or splatters. They are commonly used in the kitchen for food storage and cooking.
Plastic lid covers come in a variety of sizes and shapes to fit different containers. They are typically made from a flexible, food-grade plastic that can withstand high temperatures and is safe for use with food.
One of the advantages of plastic lid covers is that they are reusable and easy to clean. They can be washed with soap and water or placed in the dishwasher for easy cleaning. They are also lightweight and easy to store, making them a convenient and practical kitchen tool.
In addition to being used for food storage, plastic lid covers can also be used during cooking to prevent splatters and spills. For example, they can be placed over a frying pan to prevent hot oil from splattering or over a pot of boiling water to prevent water from boiling over.
Overall, plastic lid covers are a practical and versatile kitchen tool that can help keep food fresh, prevent spills and splatters, and make cooking and food storage easier and more convenient.
Contact Us
Gala 2, Gujarat Industrial Compound, Tilak Nagar, Off. Aarey Road, Goregaon East, Mumbai, Maharashtra, 400063, India
Phone :+918037303349